LCU Unveils New Center for Faith and Business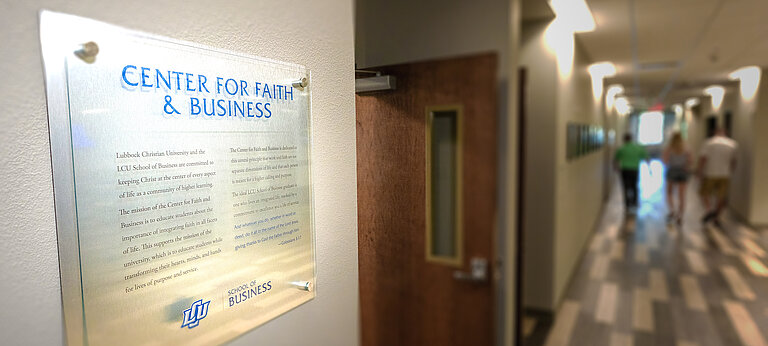 This summer, Lubbock Christian University and its School of Business announced the official formation of the Center for Faith and Business, a program spearheaded by Director Dr. Josh Sauerwein, Associate Professor of Accounting. As the center grows, Dr. Sauerwein will work closely with CEO in Residence, Matt Bumstead. From its inception, the Center for Faith and Business was intended to be at the core of the School of Business, not just one of its many efforts or some optional component of its curriculum.
"The Center for Faith and Business will represent the identity of the LCU School of Business going forward," explained Professor Bumstead. "While it will offer programming and engage in initiatives over time, its primary purpose is to ground all activity and purpose within the school in the foundation of faith in God and in His grace through Jesus Christ."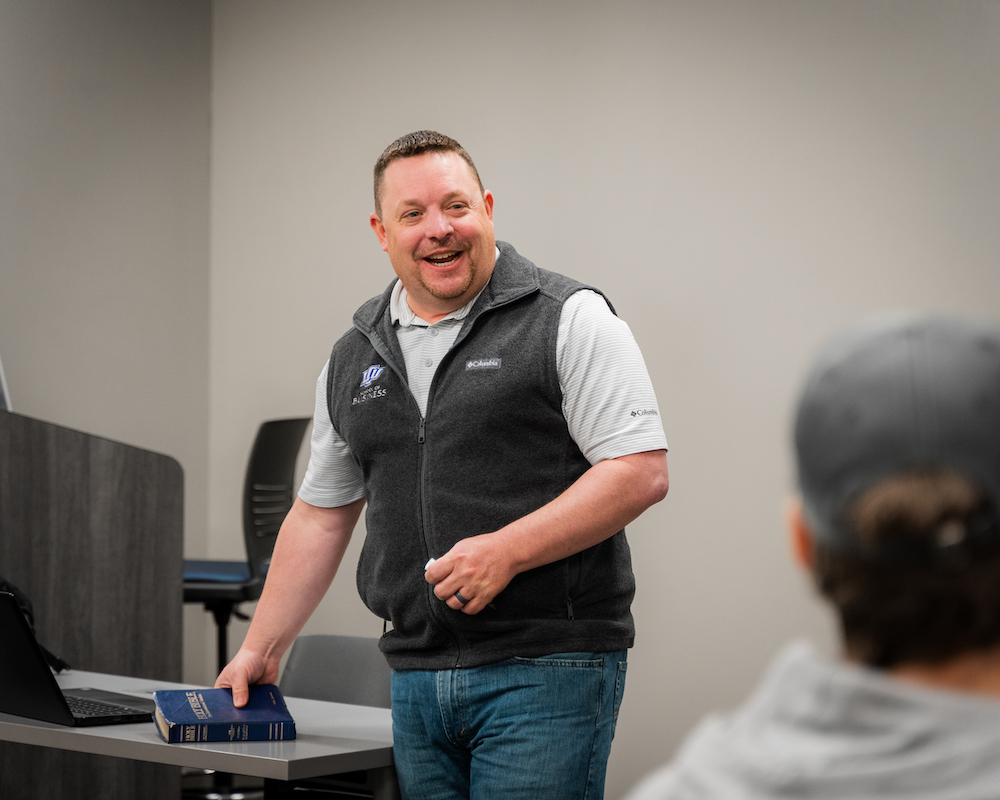 Dr. Josh Sauerwein serves as Director for the Center for Faith and Business."Our goal is to properly capture and strengthen the heartbeat we have in the School of Business—helping students to see the intimate connections between their faith and what they'll be doing in the marketplace," added Dr. Sauerwein. "We want them to understand that these are not separate things, that there are already people out there that are doing faithful business in an incredibly meaningful way. We want to introduce our students to them, and talk about that in the classroom—what does it look like? How is it all-encompassing?"
"Does that vision include ideas such as 'business as mission' or creating faith-centric practices and initiatives in our businesses?" Professor Bumstead added. "Certainly, it does.  But the vision goes deeper than that, down to every interaction, every choice, every hour, and every moment of our work lives. We are not seeking simply to satisfy God's direct requirements of us, checking off Biblical expectations as we go through the day—we are seeking to live transformed lives that can conceive of no other way to work than one that seeks to honor and serve the Lord with every breath we have, with everything we do, say, or think."
Although its primary audience includes students enrolled in the School of Business, the Center for Faith and Business is open to all LCU students. Dr. Sauerwein explained that the principles around which the program is centered reach beyond the marketplace and across a variety of disciplines. "Our students don't have to be a pastor or missionary to impact the kingdom of God, to really be on mission," he shared. "We want them to understand that they can be whoever God has asked them to be, whether that be an accountant, a nurse, or an educator, and still come together and form community in this way."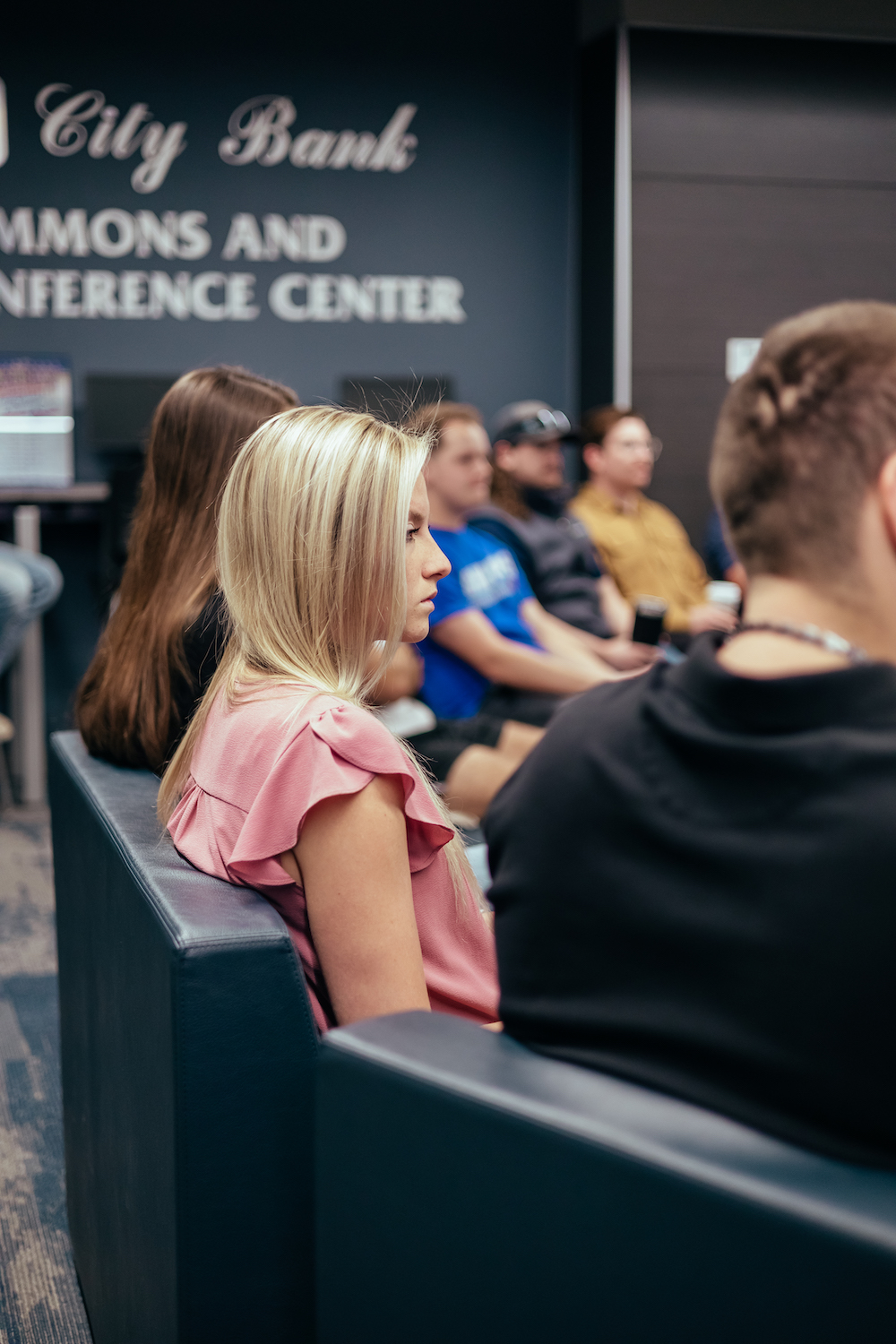 The Center for Faith and Business offers intense, deep discussions on faith, ethics, and vocation.One key feature of the Center for Faith and Business is its mentorship program. "Students are given the opportunity for face-to-face interactions with a local executive who is living their faith in the marketplace, and get them a chance to interact, to ask questions, and room to grow," explained Dr. Sauerwein.
LCU graduate Darian Johnson ('22) was a part of the first group of students entering a pilot cohort for this mentorship program that took place in the Spring of 2022—his mentor was none other than Lubbock Mayor Dan Pope.
"I gained valuable advice on some of the biggest decisions of my life, opportunities to work on my networking skills, and explored how to live out my faith in the workplace," he shared. "I learned so much, and I know my mentor is someone I'll always be able to turn to, even as I move forward."
Additionally, while many students in that first cohort had already secured jobs upon graduation, many of those who hadn't were able to find openings that they may not have initially found in no small part because of their relationship with their mentor.
Building on past initiatives like the Business as a Calling luncheons, the Center for Faith and Business also plans to bring influential speakers to campus to share how their faith informs their sense of vocation. Past speakers have included Drayton McLane, former owner of the Houston Astros, and Dee Ann Turner, Vice President at Chick-fil-A, among other national leaders in a variety of sectors.
"Business as a Calling has brought successful practitioners, such as Drayton McLane and executives from Southwest Airlines and Chick-fil-A to campus in order to share wisdom with the Lubbock and LCU communities," shared Professor Bumstead. "The years ahead will see the Center for Faith and Business expanding our current array of special opportunities for focused attention on these concepts, whether in the form of community events, local or national speakers and presenters, faculty workshops and studies, identification and recognition of examples and leaders in the practice of this vision, or scholarly work that advances a deeper understanding of these all-important ideas."
Another key facet of the Center for Faith and Business is curricular, offering expanded classes with specialized material focusing explicitly on integrating faith and practice. "Faith and Business, a mentoring experience for student leaders who are selected through a nomination and application process, has graduated nearly a hundred students who have gone out into the world to work, lead, and live in a manner that serves and advances God's Kingdom on this earth," Professor Bumstead said.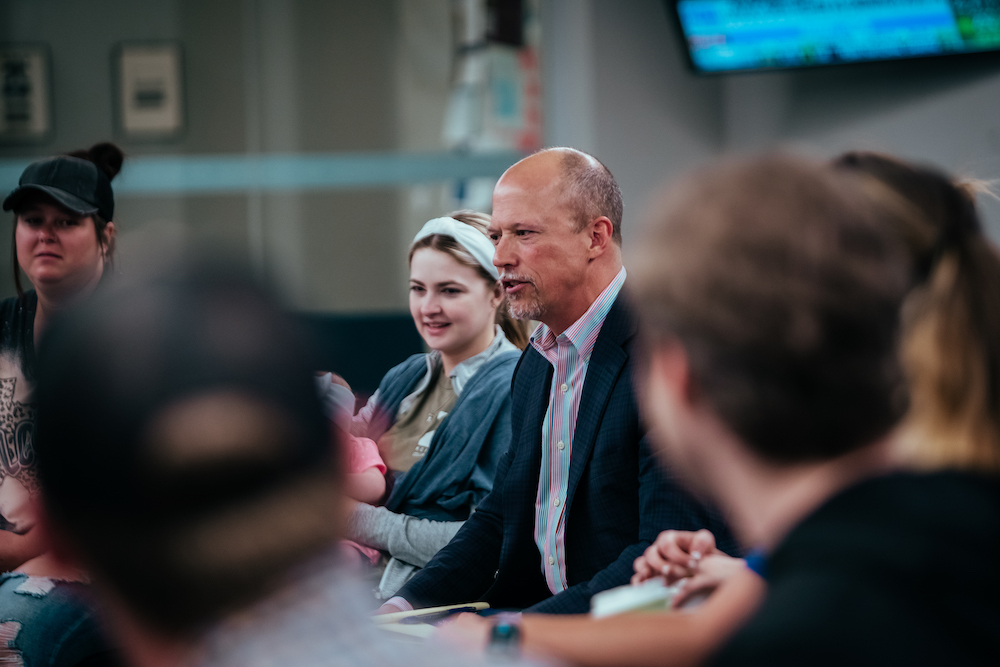 Professor Matt Bumstead's Faith and Business course has been and continues to be a powerful tool for business majors.This class has been a staple in the School of Business, and graduates often return to LCU to continue the cycle of mentoring new students who are just beginning their own business journeys, specifically sharing their experiences in this class. While the School of Business already integrates faith conversations into classes across its various programs, the Center for Faith and Business will bring additional intentionality to those conversations and components.
"Ultimately, the most powerful tool that we hope the Center for Faith and Business will give our students, faculty, and all stakeholders is revelation—a Biblically-centered, Spirit-derived, life-changing perspective on how to live our faith to the fullest while engaged in our daily work over the course of an entire career in business," added Professor Bumstead.
"In summary, the Center for Faith and Business seeks to illuminate the truth that faith is not to be incorporated into our work; instead, work is to be incorporated into our faith."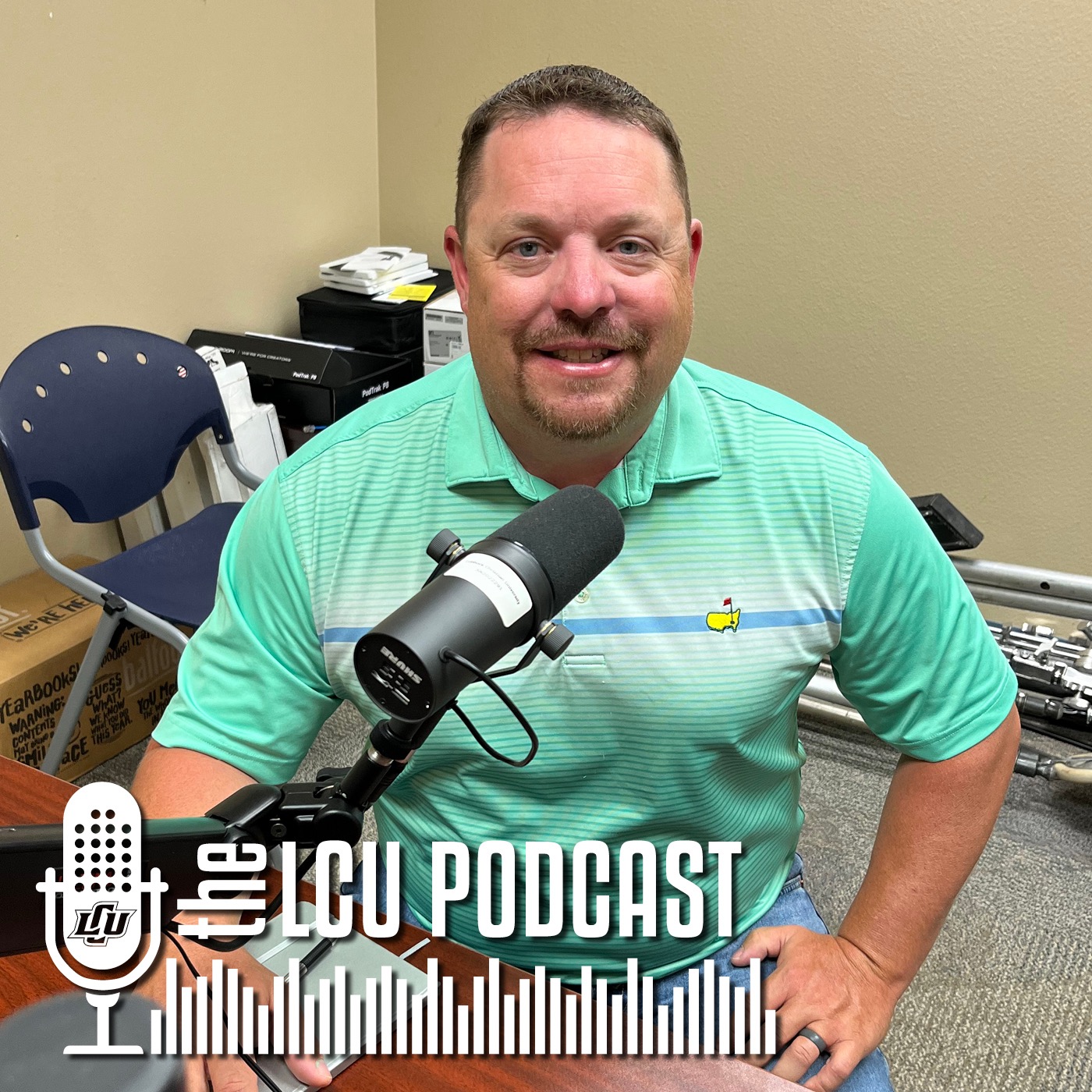 Learn more about the Center for Faith and Business with Dr. Sauerwein on the LCU Podcast!