Physician Turned Children's Author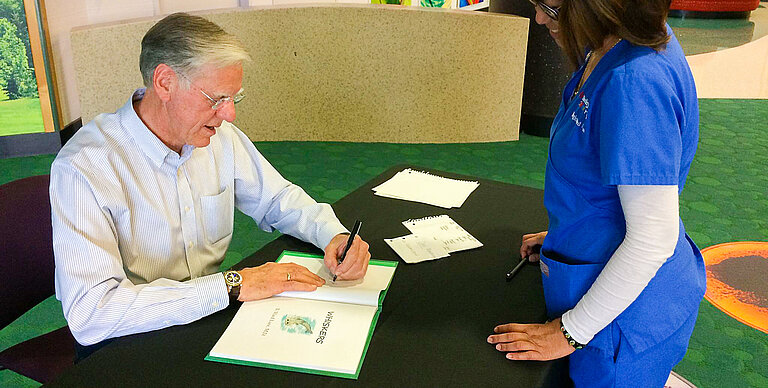 Upon his recent retirement from the medical profession, Dr. B. Ward Lane ('62) took up life on the ranch and turned his skillful hands as a successful surgeon to other challenges, trading his latex gloves and a scalpel for leather work gloves and a pen. Lane actually prefers the term "redirected" instead of retired, as he describes his move from the operating room in Dallas to his ranch at the "gateway to the Texas Hill Country."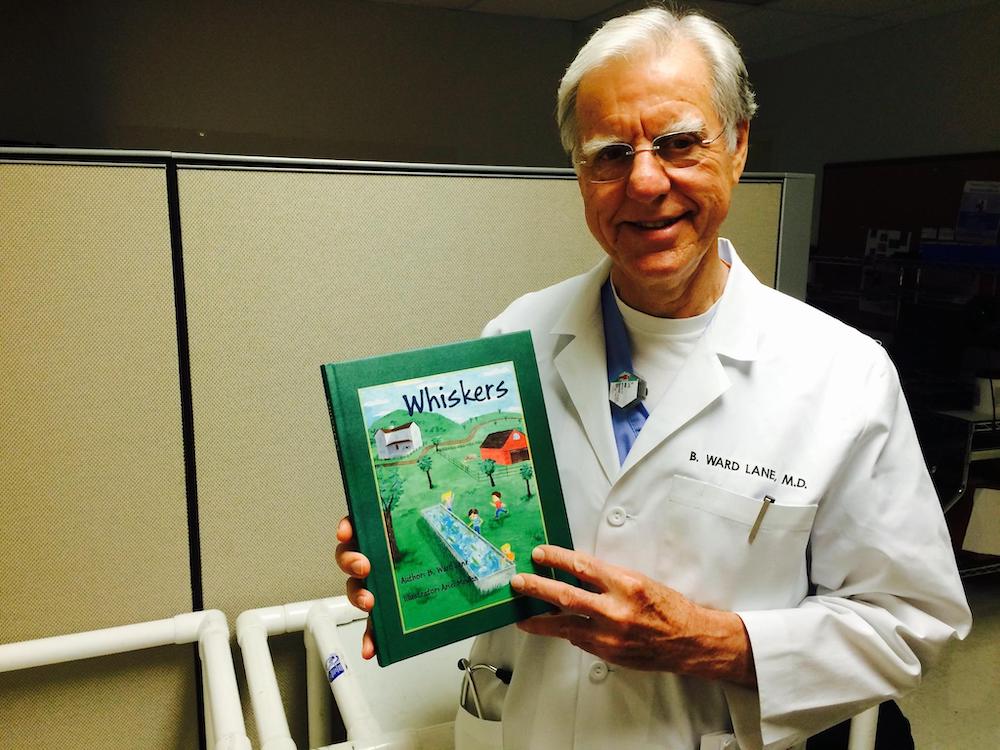 Dr. B. Ward. Lane published Whiskers in 2015.Lane was born and raised on the Lane family farm near Coleman, TX. His love of that way of life has always stayed with him, even though his professional career took him in a different direction. Even as a medical professional, he would return to the ranch to tend to his growing cattle herd. It is his penchant for the farm that fueled his imagination to write a children's book. In 2015, he published Whiskers, his first of several children's books.
"I got the idea to write children's stories when I was writing down my memories of growing up on the farm," Dr. Lane stated. "That spurred the first book, Whiskers, which was about the catfish in our cow's watering trough."
The ideas for Lane's children's books come from his observations of life on the ranch, and each book carries a message. Whiskers is about the importance of family and about the language of animals.
Dr. Lane's second book is a rhyming story: Little Spickett – the Cricket from the South Thicket. Dr. Lane shared, "It is a type of Dr. Suess technique of telling a story. I like rhyming because it is a lot of fun to do. Kids like rhymes, but it is also a lot of work to do it well."
Lane was sitting on the porch one evening at the ranch, and he could vividly hear the crickets chirping. He was curious about how they communicated with one another, and he mused that they sounded a lot like a chorus. He later learned that a group of crickets is actually called an orchestra of crickets. Then he got to thinking about "what if one of the crickets couldn't get into harmony with the group," and the story of Little Spickett began to formulate in his head.
"The South Thicket seems to be a magical place
and not well known to the human race.
Take time to read this South Thicket story.
I'll bet your boots that you will not be sorry."

"Little Spicket, is a cricket
who lives on the edge of the South Thicket.
As he began to learn the chirping song,
every time he tried, he got it wrong.
Try as he might to get the cricket beat,
every try ended in defeat."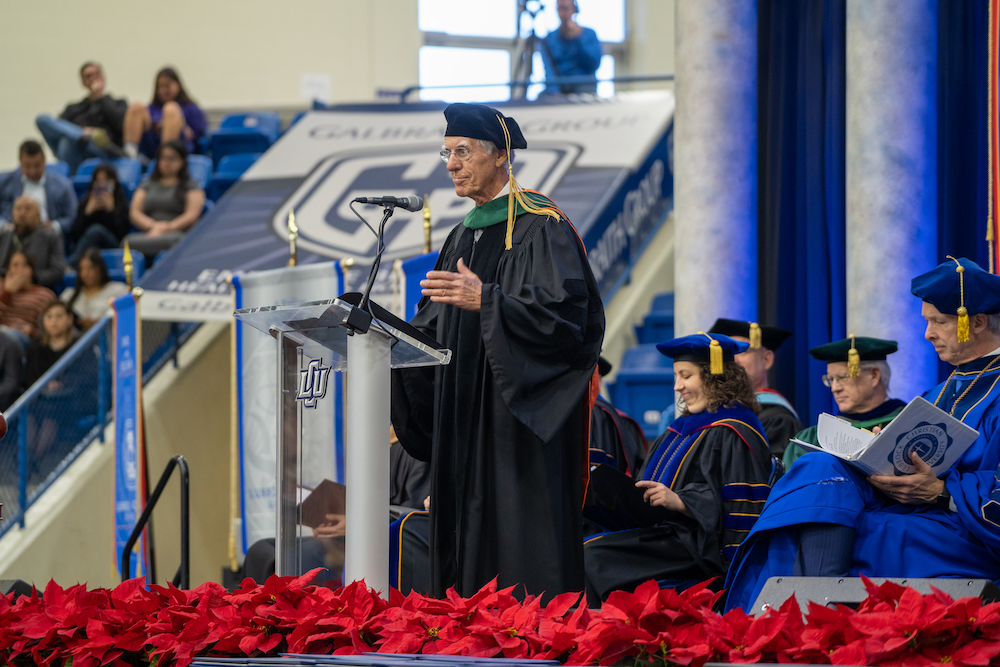 Dr. B. Ward Lane gave the commencement address in 2022.Each of his books conveys a message containing practical wisdom about how to live better. The underlying message of Little Spickett is how one young cricket found it necessary to ask for help to solve the problem he was facing, and how working together always provides a better result. Lane recently finished a book about cabooses, which contains the message of how life is full of change and its effects, as well as how to navigate change.
"I am finishing another rhyming book about doodle bugs," Dr. Lane shared. "It is a fun book because it is full of tongue twisters: Dapper Dandy Daddy Donny Doodle and his daughter, Darling Daughter Dottie Doodle. And I am getting prepared to publish a book about an orphaned bull calf on the ranch. The bull's name is Bo, and his last name is Vine. He is the co-author with me, and it has been great fun learning his language!"
The proceeds from his books benefit various non-profits in which Dr. Lane and his wife, Pat, have an interest, including Lubbock Christian University and the Coleman Public Library. Lane is a 1962 graduate of Lubbock Christian University, where he served as the student body president and was named Mr. LCC. He has been serving as a member of the LCU Board of Trustees since 1986, and in 2006, Ward and Pat Lane were recognized in a chapel presentation for giving the single largest gift to date from an alumnus. It was during that presentation that former LCU President Ken Jones announced that the College of Professional Studies would be known as the B. Ward Lane College of Professional Studies to honor the Lanes.
It seems the ranch life continues to inspire Dr. Lane, giving him lots of story ideas to share in his passion for writing children's books. Check out his website www.bwardlanebooks.com and watch video descriptions about Whiskers and Spickett. To purchase one of his books, email him directly at eastwing@att.net.
---
Know of an interesting alumni story idea you would like to share with us? Email us at Reflections@LCU.edu.