A Place Everyone Can Call Home
Each year, LCU welcomes over a thousand students to campus with the mission to prepare their hearts, hands, and minds for lives of purpose and service. For many of these new and returning students, LCU is the place they learn to live on their own, away from parents and family who have raised them—and while learning to call a new place "home" can be a daunting process, it also provides an opportunity to share in the depth of cultural diversity that makes up LCU's campus.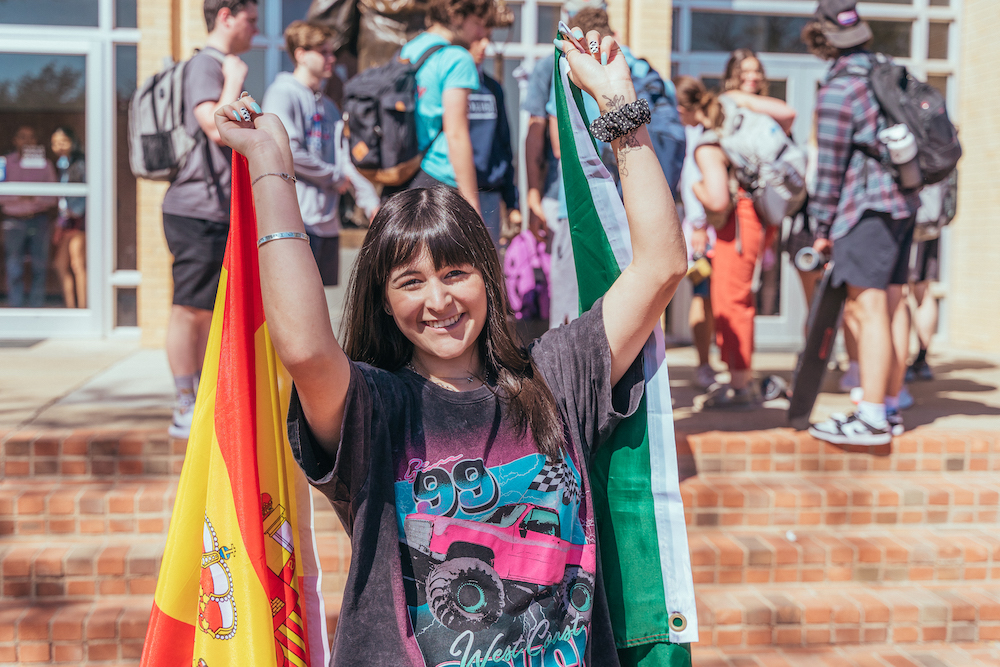 Ja'Nay Settles has spearheaded a number of diversity initiatives on LCU's campus over her time as a student."LCU is blessed with a student population that is committed to expanding and celebrating the diversity within the student body," shared Randal Dement ('89), Vice President of LCU Student Life. "We want the LCU community to be marked by a strong sense of belonging for students from Lubbock, the region, state, and globe. Our efforts are intentional, and perhaps at times, inelegant, but genuine in creating a Christ-centered environment for all students."
LCU's 2022 entering freshman class is more diverse than in recent years, with higher numbers of Hispanic and African American students choosing LCU as their college home. Ja'Nay Settles, a senior Animal Science major with an emphasis in Pre-Vet and a minor in Agribusiness, serves as the Student Body Secretary of Cultural Diversity. This role, in which she has served for the past two years, allows her to channel her passion to ensure LCU is a place that each and every student can call "home."
"As Secretary of Cultural Diversity, I am a voice for diversity here on campus and prepare events to promote cultural awareness," she explained. "I have witnessed firsthand the importance of this role and our duty as a university to embrace diversity on campus. Serving as Secretary of Cultural Diversity has brought me great joy and will be something I will truly miss as I graduate this coming spring."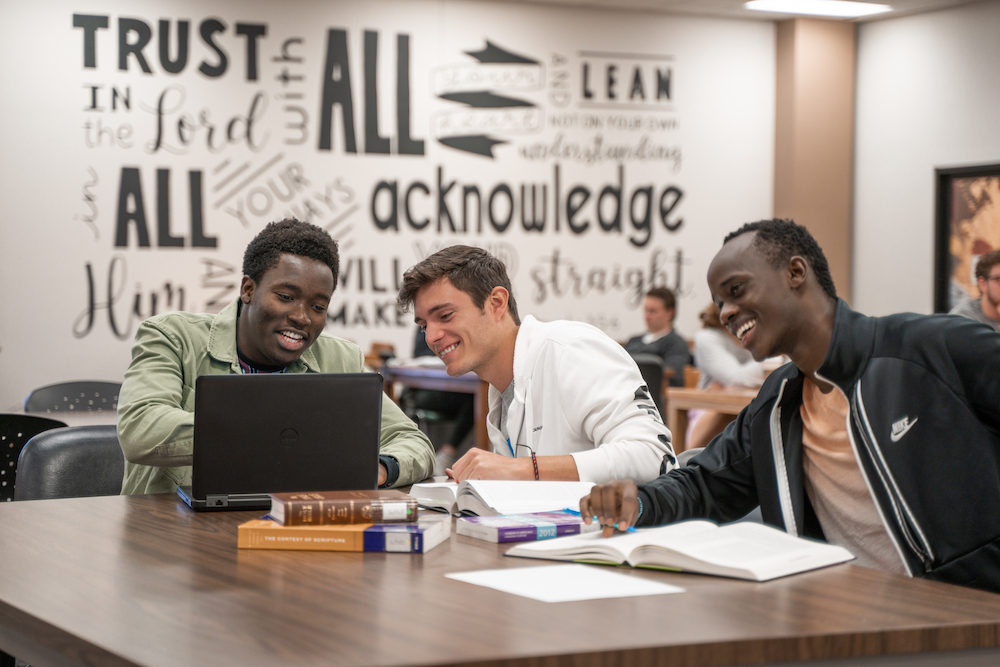 Each year, LCU's student body represents dozens of countries from around the world.LCU has long recognized, celebrated, and participated in cultural awareness initiatives like Black History Month and Hispanic Heritage Month, and has also hosted individual events like Dia de Los Muertos celebrations, hosting Native American tribes on campus, or hosting thoughtful conversations about race.
Alongside the Cultural Connection Committee and Juntos, an LCU Hispanic student organization led by Isaias Miranda ('13), the director of LCU's Center for Student Success, Ja'Nay has coordinated a number of cultural events on campus, including the most recent Hispanic Heritage month from September 15 through October 15. LCU's celebration highlighted Hispanic speakers in daily chapel throughout the month, included daily events like Hispanic-themed arts and crafts and a sunset devotional, and featured each day the flag of a different Hispanic country represented by members of the LCU student body.
Ja'Nay shared that the holidays can add unique facets to these kinds of events, as well, noting an event celebrating Native American Heritage in November, as well as an "All-Around-the-World Christmas" event highlighting how various countries celebrate Christmas.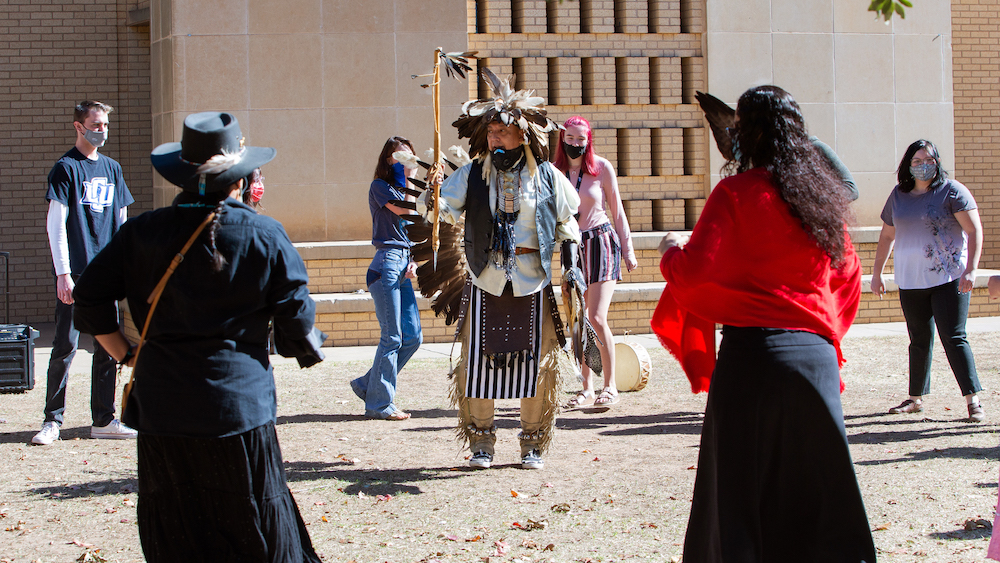 LCU has hosted Native American tribes to provide opportunities for the community to learn more about the native heritage across the South Plains and Texas.She added that plans are already in place for the Spring, as well. "We also will have the Black History Month Celebration, making it bigger and better than last year, collaborating with Black Students Union—the new, growing organization on campus. Though these are just a few events," she emphasized, "there is so much more going on behind the scenes here at LCU to ensure that all voices are heard, and all cultures are represented."
"Each of these activities provide students a time to join together in community and the ability to dive into other cultures and traditions, gaining understanding and appreciation for others," explained Ja'Nay. "They provide our students, faculty, and staff the ability to grow closer—not only as a university, but as the body of Christ."