Mentoring Students for International Scholarly Research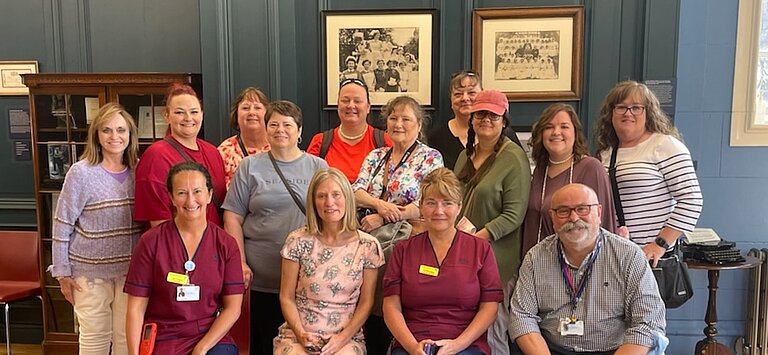 Many programs boast about their impact on an increasingly globalized world, but for students in LCU's Graduate Department of Nursing, the academic opportunities like the International Nursing Research Congress, hosted each year in a different city around the world, continues to showcase the top-tier scholarship and preparation they receive.
The Congress is hosted by Sigma Theta Tau International Honor Society of Nursing (Sigma) and is the premiere convention of ongoing nursing research. Each year, students from LCU's graduate nursing programs submit abstracts of their own professional research to present at the conference in front of an international audience in countries such as Europe, South America, Hong Kong, Australia, and most recently Scotland, where three students presented.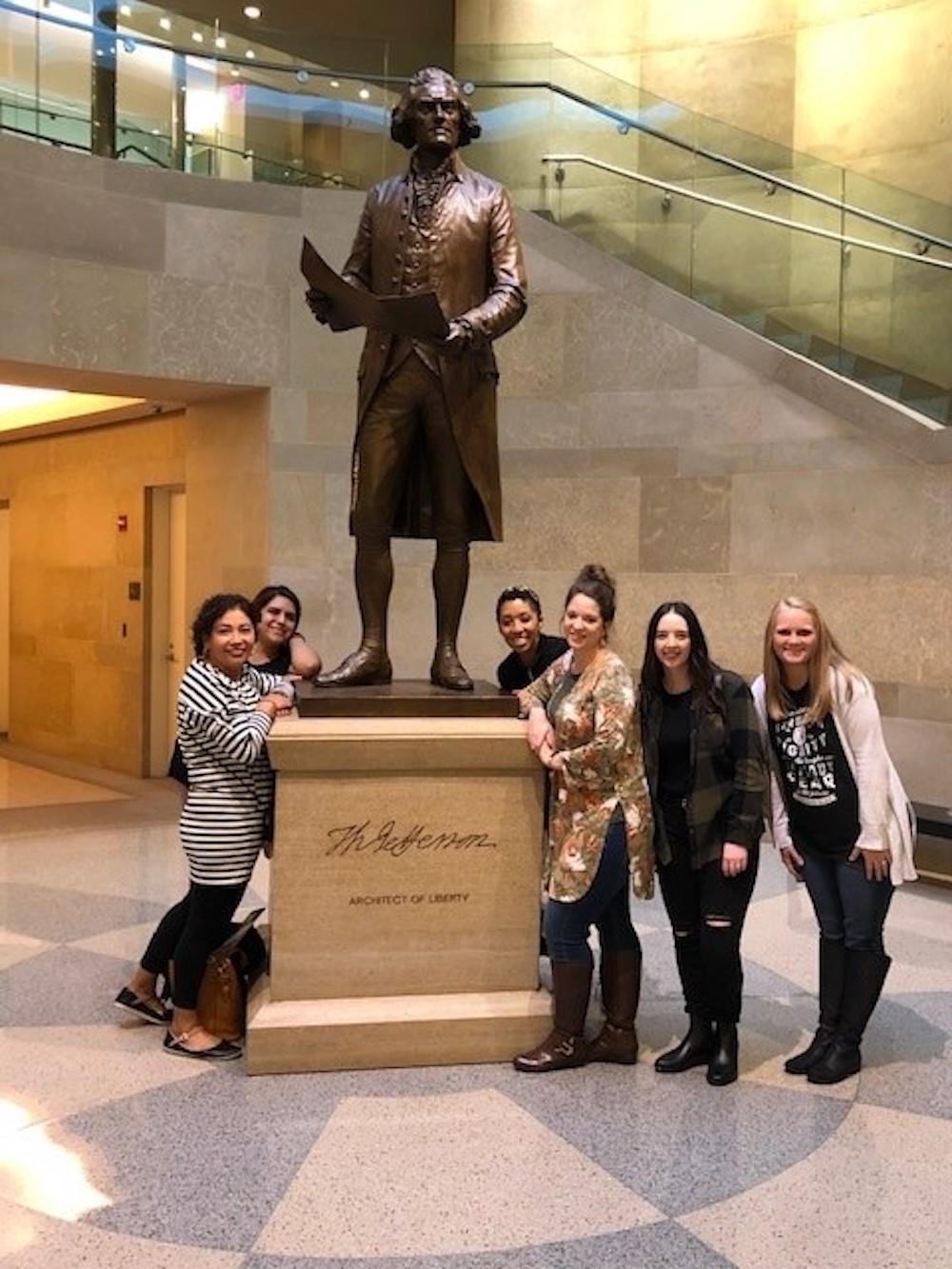 LCU's Graduate Nursing students travel across the nation and the world to present research each year.One of those students was Angela Allen, who graduated with her Master of Science in Nursing Education and Leadership from LCU in spring 2022. "Traveling to Scotland with the Department of Nursing was truly the opportunity of a lifetime," she shared. "I was able to share my research on an international stage, forge new and stronger relationships with mentors and peers, and learn from leaders in my profession." 
Such research opportunities build on what these students are already doing as experienced practitioners in nursing. "Many times, they have roles that exceed the staff nurse," Dr. LaNell Harrison, Chair of the Department of Nursing, explained, "so they are in management positions and leadership roles. These trips grow them as a professional." 
Dr. JoAnn Long, Director of Research and Development and Professor of Nursing at LCU, added, "They often choose topics that relate directly to where they work, that either informs their clinical practice or has been a burning question that they wanted to know more about. It's very meaningful to them, and often it will be something implemented in the hospital, which is powerful. Because then, it wasn't just an assignment—they actually get to change the practice in the hospital, which is something we all benefit from when we go in for care." 
Angela Allen's research, "Caring for Those Who Have Borne the COVID-19 Battle: An Integrated Research Review," was a prime example. "My professors encouraged me to submit my abstract and, to my surprise, I was invited to make an oral presentation in Scotland! The opportunity to share my research with peers from around the globe was amazing," Allen shared. "My presentation sparked thoughtful conversation amongst attendees, and I was left feeling like I had made an impact—perhaps these nurses would bring ideas back to their workplaces and improve practices."   
Every student in LCU's graduate programs completes an Integrative Research Review (IRR) project as a part of their curriculum, using the EBR Tool© developed by the LCU nursing and librarian team with help from LCU's webmaster, Justin Brown. Presentations like Amanda's aren't out of the ordinary for LCU students—dozens have presented their IRRs at conferences around the world.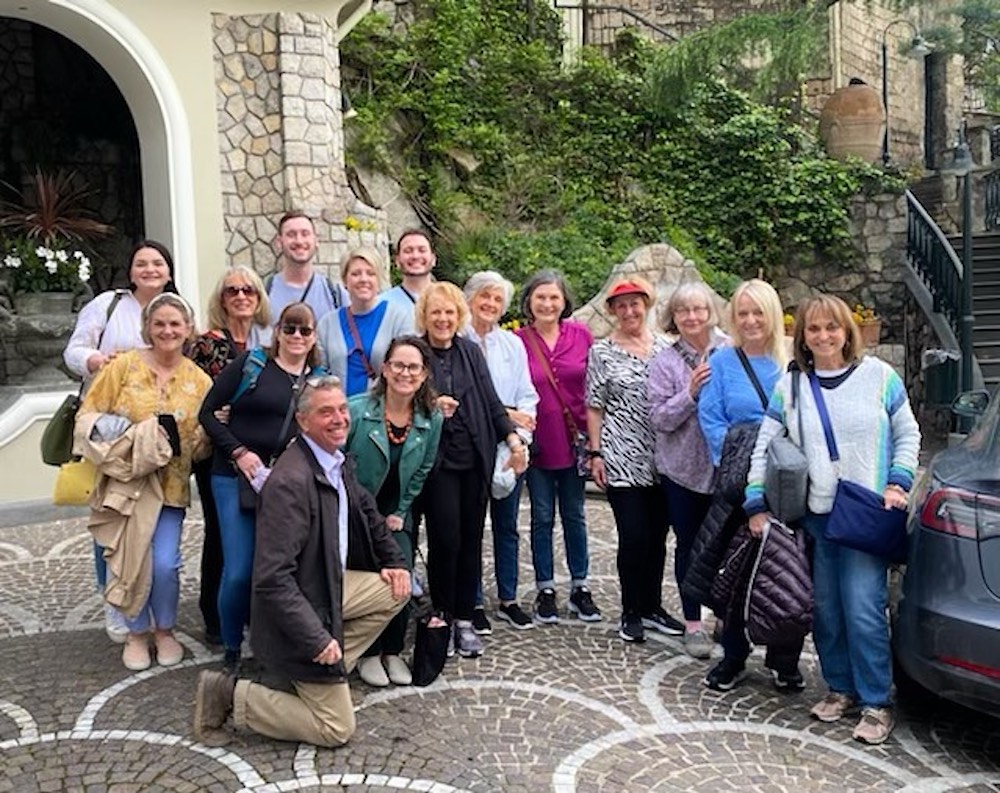 LCU's students have presented alongside some of the world's brightest medical students at conferences like this one in Italy."It's hard to put this into words," Dr. Long added, "but these trips change them. It's not just a trip—the fact that they are standing up talking to a nurse from another country who's truly interested in what they're sharing, and who might even implement what they're advocating for, it's so powerful. They start to see that they can have a global impact on health." 
"We see our students gaining confidence; we see them begin to understand the similarities and differences in various cultures; and we see them come to the realization that we're more the same than we are different," added Dr. Bev Byers, LCU Professor of Nursing, "It's eye-opening for them. You can tell them that, and you can teach it when they're sitting in the classroom, but until they really experience it, it doesn't become real." 
Dr. Harrison added, "Many of our students who have taken these trips and had this affirming experience have then decided to pursue doctoral studies—we see that it advances their education. For so many people, the reason they don't continue learning or researching is because they don't believe they can."  
"Our students are presenting alongside students and faculty from the most well-known nursing schools in the world," Dr. Long emphasized. "And our students' work is equally as impressive. At the conference held in Alberta, Canada, the top 10% of posters were selected to be included in a special session. Out of hundreds of submissions, all four LCU students that submitted a poster was in that grouping of the top presentations." 
Even outside of the conference opportunities, LCU's graduate students have the opportunity to experience healthcare around the world as part of their curriculum. Dr. Byers has taught a course each year for the past 25 years called Comparative Health Systems, which exposes students to the differences and similarities between healthcare in America and in other countries around the world.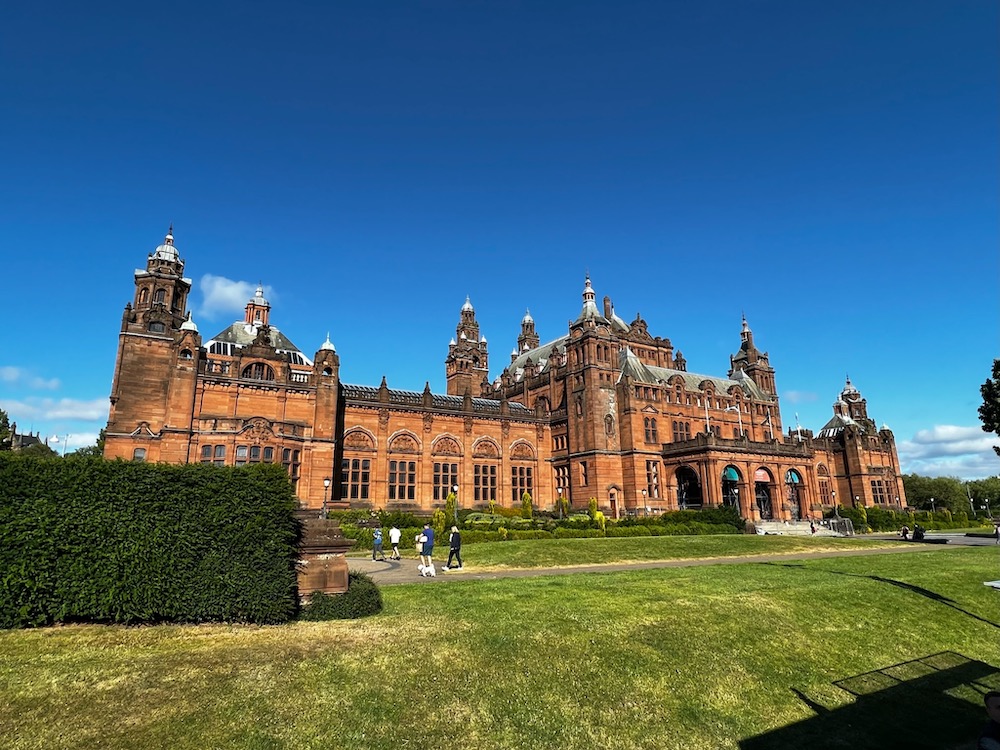 The trips also allow students to immerse themselves in other cultures, visiting locations like the Kellingrove Art Museum in Glasgow, Scotland. "It's about changing. It's a paradigm shift, looking at things in a different way. These students are not only seeing the culture, but they're also looking at how healthcare is provided," Byers explained.  
Dr. Harrison added, "We've had some great experiences culturally with our students. When I took students to Africa, they would go present health education out in the villages—we sat on the ground, and we taught about health care." 
"We give our students these unique opportunities to really get outside of their culture," explained Dr. Harrison, "and to truly understand that people can still have good health care and not have all the things that we have. It may not be a nurse or a doctor—it may be a midwife who is delivering hundreds of babies safely in the community, or it may be a doctor of Chinese medicine doing acupuncture and acupressure. We are exposing them to ideas other than what we consider traditional healthcare and medicine. Their perspectives are broadened. They get a chance to see that there is more to it than what we have in our bubble here—that is very impactful." 
"Traveling with LCU allowed me to strengthen relationships with my professors and be audience to their presentations at STTI," Allen explained. "I'm still in awe at the research done by the LCU Department of Nursing faculty—it's evident that they have a passion and skill for their work and desire to drive nursing in a forward trajectory." 
This summer, Dr. Byers will bring a Global Culture class to the Netherlands, and students from the Graduate Department of Nursing will present at several conferences across the United States.  
LCU Announces First Doctoral-Level Program: Clinical Doctor of Nursing Practice
LCU recently announced that its first doctoral-level program, the Post MSN-Clinical Doctor of Nursing Practice, will begin its first cohort of students fall 2023, pending approval from the Southern Association of Colleges and Schools Commission on Colleges (SACSCOC).
"This is the first doctoral program that will be offered at LCU," shared Dr. LaNell Harrison, Chair of the Department of Nursing. "It will be a 100%-online program and LCU will be one of seven schools across the nation to offer this particular program."
She shared that one of the reasons LCU decided to pursue this doctoral program was based on the specific needs of the nursing profession, both present and in the future.
"This is a post-master's program which would allow advanced practice nurses who already have master's degrees to complete their doctorate in a two-year period."
This program is unique because of its specialized nature, she explained. "The program specifically expands their clinical knowledge—the specific areas in which they are already working and specializing. There are a lot of doctoral programs out there for nurses that are a generic Doctor of Nursing Practice, which only look at organizational leadership among a few other more general topics. This program is focused on their clinical specialty—it will help to grow themselves in their profession."
The extensive potential market for this new DNP program is shaped by changes within the medical industry.
"A majority of health organizations are moving towards the requirement of a doctoral degree within the next five years," Dr. Harrison explained. "Lubbock Christian University can fill that need for advanced practice nurses with master's degrees, especially since so many of them are unwilling to do the generic doctorate. This allows them to continue their clinical practice and to complete the degree while they're working."
The program is designed for students to take six hours in each semester—spring, summer, and fall, which would allow them to complete the program within two years. Dr. Vanessa Bolyard, Professor of Graduate Nursing, has been named director of the new program, and the inaugural cohort of students is already preparing to launch this fall.
Dr. Harrison lauded Dr. Daniel Hatch, LCU's Director of Graduate Nursing, Dr. Toby Rogers, Dean of LCU's B. Ward Lane College of Professional Studies, and LCU's Provost, Dr. Kent Gallaher for their roles in creating this new program.
"We have all worked closely together as a team—each of them was instrumental throughout this process."